Portable and light weighted chairs for office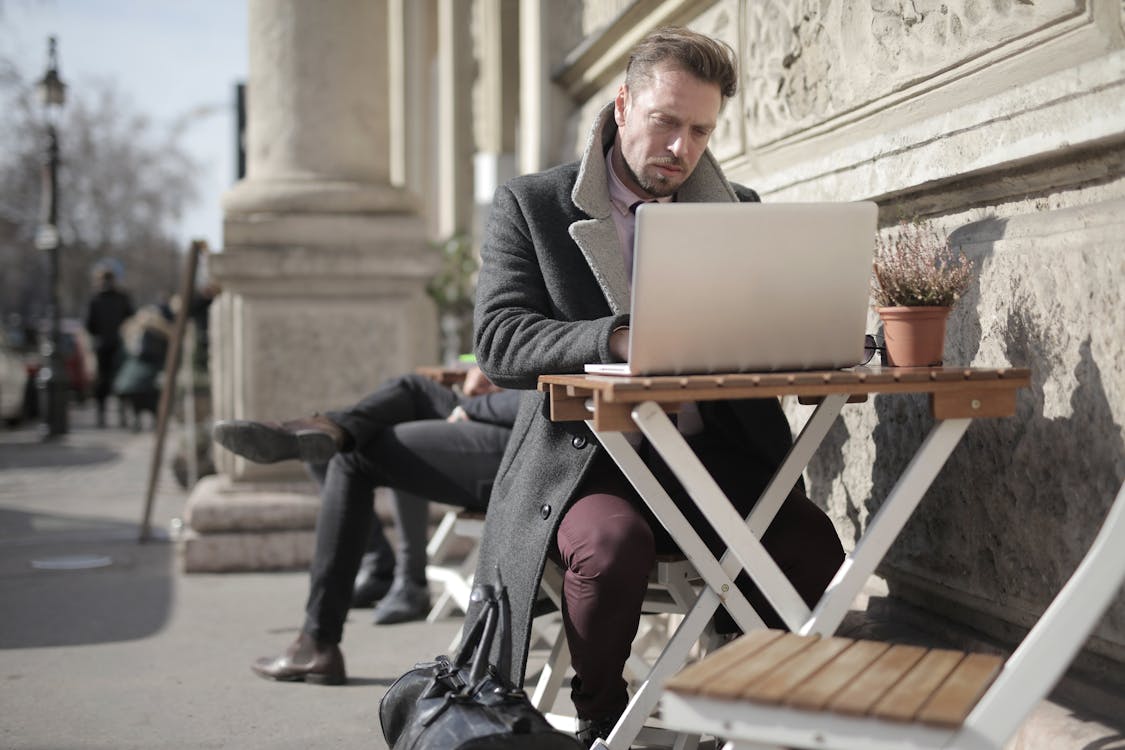 Are you in need of temporary seating for your office or auditorium? portable chairs are ideal because they're a breeze to store in tight spaces and move from place to place. Portable chairs are usually made of metal or plastic, though they may come with a fabric or vinyl seat for people's comfort. Portable chairs are commonly used in lunchrooms, conference halls, and other areas where seating needs are constantly changing.
Want to be an indulgent host? All you need are portable chairs:
The most amazing feature about these chairs is that no issue how many of these you have, it's very easy to store them. Because their chairs and backseat can be compressed into a slim design, you can just hide it in any corner or an overhead shelf. So, when you have to greet more people than you can count on your fingers, foldable chairs will have your back (quite literally).
Metal foldable chairs for outdoor or in-house events:
Sometimes, your office doesn't have enough space to host more than a few people. In this type of case, it is obvious to plan an outdoor event. A beautiful garden, a banquet hall, or even your backyard, all these areas are spacious and help you create a beautiful environment. Portable chairs are an invaluable component of these events.
Metal foldable chairs are very easy to carry. And because they are singular in nature, everyone can enjoy their own comfortable seat. These chairs also have intuitive support, keeping the posture in check at all times. After all, you don't want to feel uncomfortable by the uneven chair structure when you're talking to the guests.
At gatherings like meetings, conferences, and even occasions, keeping an agreeable seating arrangement is the topmost priority. Keeping this in mind, we have come up with a range of portable chairs to make your joyous day a little less stressful. Available in different shapes and colours, these models look lovely and can be reused for any occasion. If you live in a small area, or a single-room flat, you must be familiar with the struggle of making it space effective. Creative ideas to maximise storage, and minimise the mess are a 24/7 chore. Furniture, especially the ones in your living room or office, can take up a lot of areas, making it look very crowded. But when you have portable chairs that feed to compact spaces, you can maintain a tasteful aesthetic.
The area of a folding chair is approx 38 inches high and 18 inches wide. This creates the ideal size for a minimum chair structure. And because of its convertible properties, setting them aside becomes a hassle-free task.
We have engineered the most efficient segments for the correct body posture, after taking into consideration the support that a chair must offer. Portable chairs also come with incredible back support that keeps you rested at all times.
A chair is very easy to store and takes less space:
A well-arranged office is the best aesthetic. When everything is right where it belongs, there's a satisfying neatness to the space. But to achieve this, you need to place your furniture and store the items that you don't need, in a balanced way. While your sofa set, revolving chairs and couch will permanently remain in your cabin, the portable chairs that you take out when the extra person arrives are kept somewhere else later.
One of the most obvious benefits of buying a portable chair is that it offers smart storage solutions. When you convert it into a different shape, it can literally fit anywhere in your office area. Any corner, the space next to your wardrobe, under the desk and or even wall hooks can be used to hang these chairs.
Foldable chairs are easy to set up and can be Queue under a table or desk. These also don't take up a huge space. So, when you enter a room, it doesn't look unqueued. In our chair management, you will find a considerable number of folding chairs that have simple mechanisms and attractive compositions.
What's the weight limit when it comes to portable chairs?
While portable chairs might seem less reliable, they can amazingly hold a lot of weight. But the capacity of every segment depends on the substance that it's made of. The most economical designs are the ones made of polyester or plastic, which can hold weights between 100 kg and 300 kg. These chairs relatively take up more weight than other Qualities.
Wooden chairs are resistant and have a solid composition. They are generally heavy-duty than plastic and hold a weight between similar criteria of 100 kg and 300 kg.
The other segments also we have here are made of steel that has equally robust features. These segments have a slightly lower range and can bear weight between 100 kg to 150 kg. But they are still the most preferred portable chairs because of their stunning appearance and space-saving features.
How to make a folding chair more efficient & comfortable?
When you're sitting on a folding chair, you can miss out on some of the amazing features offered by a sofa set, couch, or revolving chair. Because portable chairs are imagined to be space-saving and easily movable & stored, they are designed with a minimalistic approach. But that does not mean that you have to settle your comfort in any way. With a few additions, mostly temporary, your body won't feel the slightest amount of discomfort.
Cushions are the right way of creating a soft base. When you're in a seated posture for a long time, the hard substance of wood or metal can feel irritating. Placing a seat cushion can make that restlessness go away. Portable chairs come in solid colours and standard sizes. This makes it possible for you to match a diversity of cushions and pillows with chairs. Once their job is done, you can toss them aside in your living room or office so that the foldable chairs can go back to their compact shapes.
And finally, the ultimate strategy to transform a folding chair into your own little throne is by installing armrests. Portable chairs substantially don't have horizontal bars for your handrest. By adding those features, it would defeat its purpose - offering a tight seating style.
Are foldable chairs long-lasting?
We know how durability is a term of concern when it comes to buying a furniture item. Investing in an office furnishing item can be a costly affair. It is only fair to want to invest in the best, but sometimes that doesn't make you shop for the same item for a long time.
At the store and website, you will be satisfied with our huge collection of portable chairs. Rest assured, these designs are incredibly well-built and durable. We have come up with an exceptional mechanism that keeps their utility at the highest level, no matter where and how many times you use it.
When furnishing accessories are made of the finest quality material, there's no question when it comes to their longevity. MayOffice has always believed in this belief and it is reflected in our designs. Even in a small portable chair, you will find the best features. Apart from the practicality and reasonable prices, these seats also have an attractive visual appearance. Something that looks nice even when it's kept in the nook of your house.
Conclusion consideration :
Furniture that's portable, useful, affordable, and practical? Folding chairs tick all these boxes and give you the luxury that every office owner desires - extended floor space. When you don't have the luxury to accommodate more than a few sofa accessories in your meeting room, foldable chairs can help you out. What's most rivet about this invention is that its storage demands minimal space than when it's actually being used. Stack it up, slide it under a table, or hang it on a hook. Designer folding chairs from wooden and powder-coated steel, to plastic. Some are plain, while others come in beautiful colours. The one point common - is they all keep your mind, just as your office, spacious and organised. So, browse through our collection of portable chairs and find the perfect fit for your office.